At Wadsworth Golf Construction, we know first-hand the dedication our trade requires. We are the first to assert that the only way to create and build a golf course worthy of the top names in the profession is through painstaking planning and meticulous attention to detail. From the onset, our professional consultation is available on any of the planning steps prior to actual construction. We have worked in cooperation with the finest designers and architects in the game, people who know, as we do, that proper site selection, early planning and thorough preparation are crucial in avoiding costly reconstruction at a later time. Our experience and knowledge are invaluable when interpreting even the most subtle characteristics or details of a proposed facility. But proper planning is only one aspect of the total Wadsworth construction program. We pride ourselves on providing the best blend of skill and insight in the field, standing by our work long after the shapeless landscape has become fairways and greens. A primary goal of Wadsworth Golf Construction Company is to complete the specified work within a pre-determined construction schedule. Through a systematic, single source approach to scheduling phases, acquiring materials and factoring in weather conditions, our crews are able to construct the course in an orderly, efficient manner.
The physical birth of a golf course begins with the forceful movement of heavy construction equipment, as it begins to transform the landscape in an orchestrated operation. It is major surgery, and the size of the instruments is matched by the size of the task. Trees must be moved and removed. Creeks diverted. Hills relocated. Lakes and ponds must be carved from rock, or sand, or clay. In short, order must be created from disorder. Wadsworth Golf Construction Company utilizes carefully selected and trained operators making use of the most modern equipment in the industry. They respect the land, and they are loyal to the engineering skills guiding their efforts. Above all, they care deeply about the quality of their work. At Wadsworth, we have faced many different construction challenges. From the pine and palmetto of Florida, to the granite-hemmed greens of Colorado, to the lava and volcanic ash of the Hawaiian Islands, the end results remains the same: a golf course completed on time that is healthy, accurate to specifications, and a credit to the planners and nature herself.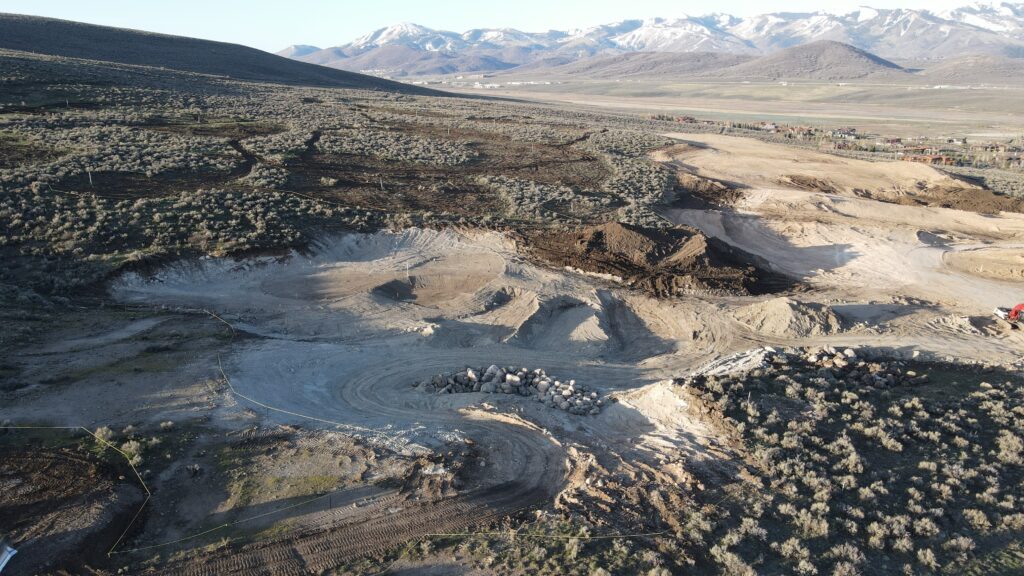 To the golfer, the presence of water offers an absolute challenge: either perform flawlessly, or lose costly strokes. There is no room for error, no chance to scramble and save the hole. So it is, as well, with the construction of a golf course. The challenge of water is absolute. Its presence enhances the beauty and maintains the health of the course, while also posing as its single most serious threat. Improper drainage and irrigation can alternately drown a course or strangle it with thirst. Either way, the cost is high. At Wadsworth, water control brings out the best in our engineering ability. Our knowledge of soil structures, varieties of grass, and climate conditions enables us to install irrigation and drainage systems that are tailored to local landscapes and budget requirements. Schooled in the latest irrigation principles and theories, our people combine a thorough understanding of surface and subsurface drainage with hands-on experience in selecting and installing the most reliable materials, structures and equipment. Soil additives, drain pipes, culverts, and catch basins, along with pumping systems, pipes and sprinkling equipment must all work as a coordinated, cost-effective control system to meet the challenge of water. Wadsworth Golf Construction Company has faced and improved upon that challenge over many years, on hundreds of golf courses. But that's no miracle. Just hard work.
The ultimate end of the construction of a fine facility is the harmonious blend of aesthetic challenge and aesthetic pleasure. The heart of this combination is the heart of every golf course: the green. Here, everything comes together: contouring and fine grading, landscaping and vegetation, and turf propagation. Above all, the combination must have a finished look, an appearance that reveals and conceals the integrity and the workmanship that created it. On a Wadsworth course, each green has the subgrade built properly on an undisturbed subsoil or consolidated fill, proper drainage, quality soil compounds mixed in correct proportions to form the putting surface base, and finally the correct choice of grass. Green construction is an advanced technique that requires a thorough understanding of turf development and maintenance. The green is where Wadsworth Golf's decades of professional experience come to bear on the most exacting demands of golf course construction. Wadsworth Golf Construction Company has excelled in constructing some of golf's finest greens. Greens that are as challenging to the player's skill as they are stimulating to the eye.
Owners and operators of Wadsworth-built courses find beauty not only in the workmanship but in the ease and efficiency of maintenance as well. Building a golf course that is durable and reliable is a process that Wadsworth Golf Construction Company has worked hard to perfect. It has always been our policy to remain on call with our customers for consultation after the construction has been completed. Our professional specialists, armed with decades of experience and the latest research data from designated golf course research stations throughout the country, stand ready to answer any maintenance questions or concerns that arise. At Wadsworth, our commitment to our customers runs as deep as our commitment to quality.
A modern golf course represents an extensive investment in site acquistion, architectural design and construction costs. For golf course owners and developers to realize their financial goals, these three elements must combine to produce a course of outstanding beauty and value. At Wadsworth Golf Construction Company, we believe your investment deserves the most competent, experienced effort available. It is our professional responsibility to incorporate functional use and durability, as well as beauty, into the finished design. We are versatile and productive, transporting Wadsworth-owned machinery and equipment to the job site, where our personnel direct the total construction program. Skillful coordination and cost effective results. For our customers, these are the first returns on a profitable investment.
For nearly half a century, Wadsworth Golf Construction Company has been building the finest golf courses in North America. From championship courses to city and municipal links, Wadsworth has done major construction work on hundreds of projects since the formation of the company. In terms of drainage tile and irrigation pipe alone, the length installed would reach from New York to Honolulu and back. That's a lot of work. Quality work that reflects a desire to build a facility that meets the needs and the expectations of our customers. Experience has taught us a wealth of problem-solving construction techniques, enabling us to deliver on time and within budget a facility that will be a financial success for years to come. Our business is the golf business. We are professional construction specialists who believe in doing the job right with the proper skills, equipment and know-how. By offering our customers a full service, complete facility, we ensure that final responsibility and reliability lay where they belong: In the hands of proven people.